church School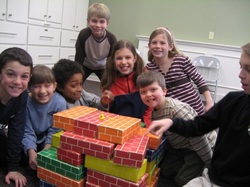 KINDERGARTEN THROUGH GRADE 6: Our church school uses the Workshop Rotational Model. the goal of the Workshop Rotational Model is to provide interactive, hands-on learning. Every month there is a new unit. The same Bible story is used throughout the month, in different and interesting ways, designed to appeal to a variety of learning styles. The children rotate every Sunday through one of the 4 workshops.

NURSERY: Child care for infants and young children to age 3 is provided during church each week in our beautiful new nursery.

PRESCHOOL: A modified version of the Workshop Rotation is provided in our class of 3 and 4 year olds.

YOUTH CLASS: Classes for our Youth grades 7 and up are also provided.


---
workshops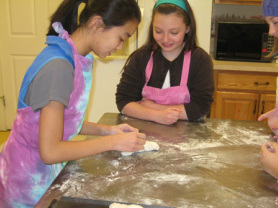 ART ALLEY: In Art Alley, the children experience the Bible story through creative and imaginative crafts.

COOKING CREATIONS: Hands-on cooking projects will help reinforce the topic of the month.

IMAGINATION STATION: Science experiments, puzzles, and games are all a part of Imagination Station.

PERFORMANCE POINT: Children will learn about the Bible through storytelling, acting, and puppetry.

Click below to download our Church School Schedule


Can you volunteer your time? One of the nice things about the workshop format is that you can volunteer your time to teach for one month or for several months. Sign up for the workshop that interest you in the months you are available. The lesson plans are prepared by the design team, so your preparation time is limited. Consider trying it for one month. You'll be surprised at how enjoyable and rewarding it is.

If you are unsure about volunteering to lead a workshop, you can consider being a helper or a shepherd. Shepherds help with the younger children get to their workshops and stay in the class to assist the teacher. Because the workshop leaders change each week, generally shepherds stay with the same class throughout the year (or part of the year) so that the smaller children have a consistent leader working with them.

For more information or questions, contact:

Lynn Wawrzyniak
Christian Education Chairman