HOME
Worship
Church School
Music Program
Drama
New Mizpah Circle
Youth Activities
Community Outreach
Food Pantry
Building Use
Church Events
Clifford Nyquist Fund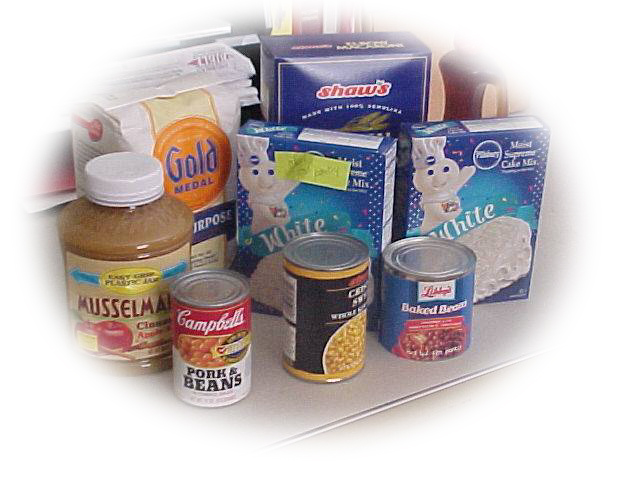 The food pantry has nonperishable food and toiletries available to anyone in need. We also have a small amount of money available to purchase some perishable items, such as milk and eggs, at Dodge's Store. It is located in the kitchen of Nan's House. Anyone in our community can call the church office 487-2160 or Woody 487-3643 to make an appointment to use the pantry. All users of the food pantry are protected by strict confidentiality.
The church also provides Thanksgiving, Christmas, and Easter baskets for families in difficult circumstances. Anyone needing a basket or knowing someone who does is invited to call the church.
If you would like to donate nonperishable food items, please call Woody at 487-3643 or the church office to find out what items we need the most.