Central Square, New Boston, NH 03070
603-487-2160
community.church@yahoo.com
Minister, Reverend Robert "Woody" Woodland
The Community Church of New Boston is a Presbyterian church officially, but in reality, is composed of members and friends from many parts of the Christian Tradition. We are committed to serving God by serving our community. Hence, many different community groups use our facilities for their meetings and functions. We also have a food pantry available to anyone in New Boston in need of some food to help them in a difficult time.
We welcome all to take part in our activities and projects and hope that we might reflect the love of Jesus Christ by trying our best to be His disciples here in this place and time.
Our new building expansion enables us to welcome more people into our church fellowship and also make more space available to the people of New Boston. Look on our building use page to find out more about reserving space.
Reverend Robert "Woody" Woodland, Minister
To learn more about the Presbyterian denomination, go to
http://www.pcusa.org
---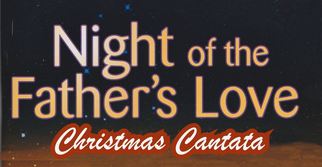 Click on the image to the left to watch the beautiful and inspiring Cantata Night of the Father's Love presented by the Community Church of New Boston and Hillside Methodist Church Choirs.
---
---
UPCOMING EVENTS
Annual Community Church of New Boston meeting. Sunday, January 14, 2018 immediately after church. Bring a potluck dish to share, and be a part of decisions about the next year in our church.